Toyota In Action

was created to display how rooted Toyota is in the United States. The number of jobs they provide, dealerships and manufacturing facilities they've built, and local investments they've made around the country is impressive. The Toyota In Action website intuitively allows users to navigate and explore that information through an interactive map leading to stats, articles, and videos. The creative freedom in this project was refreshing and allowed everyone on my team to really explore and try different things. 
Below are some of the creative directions I explored.
Roles:

Information Architecture, Visual Design, Creative Direction

Project Date:

2011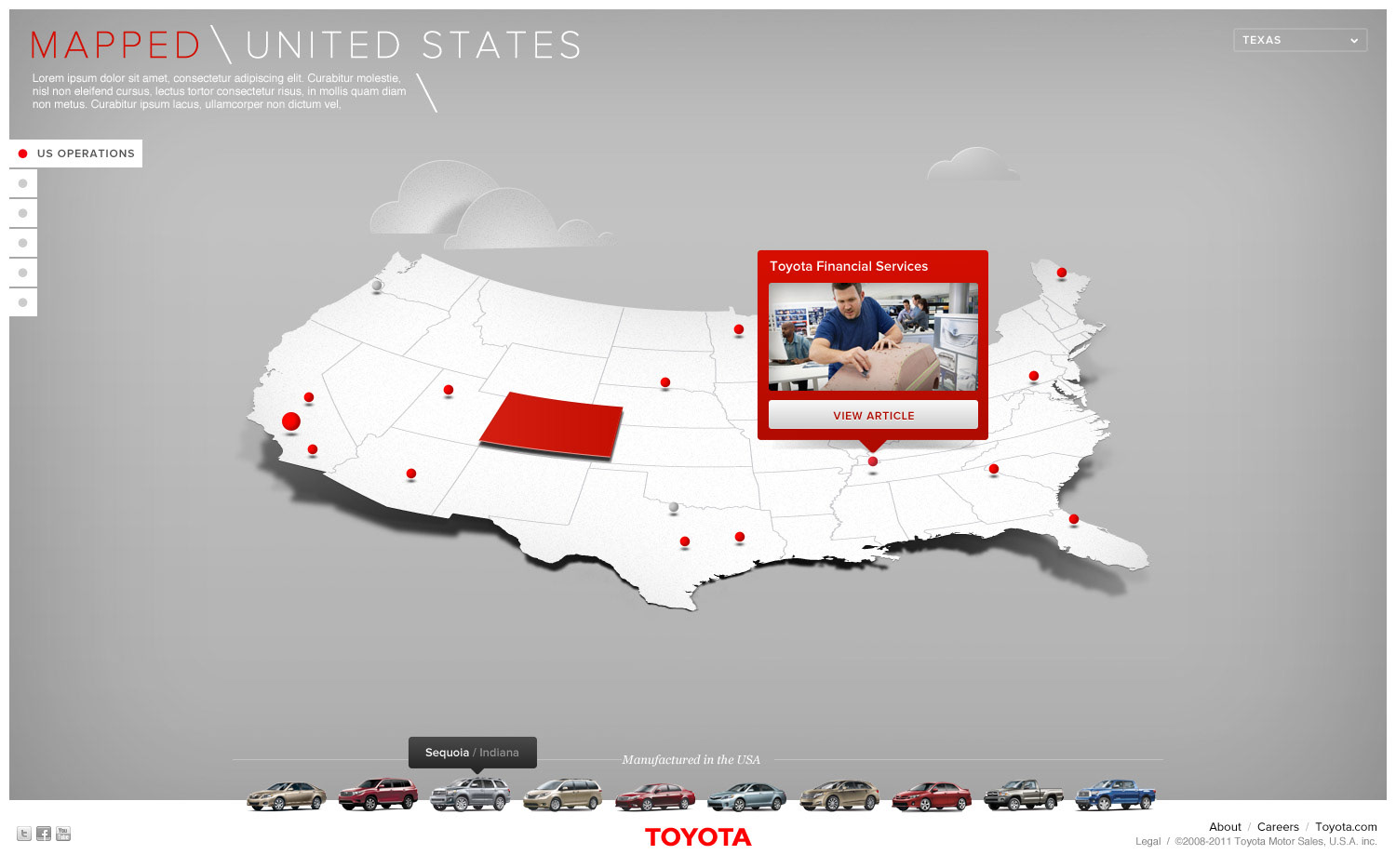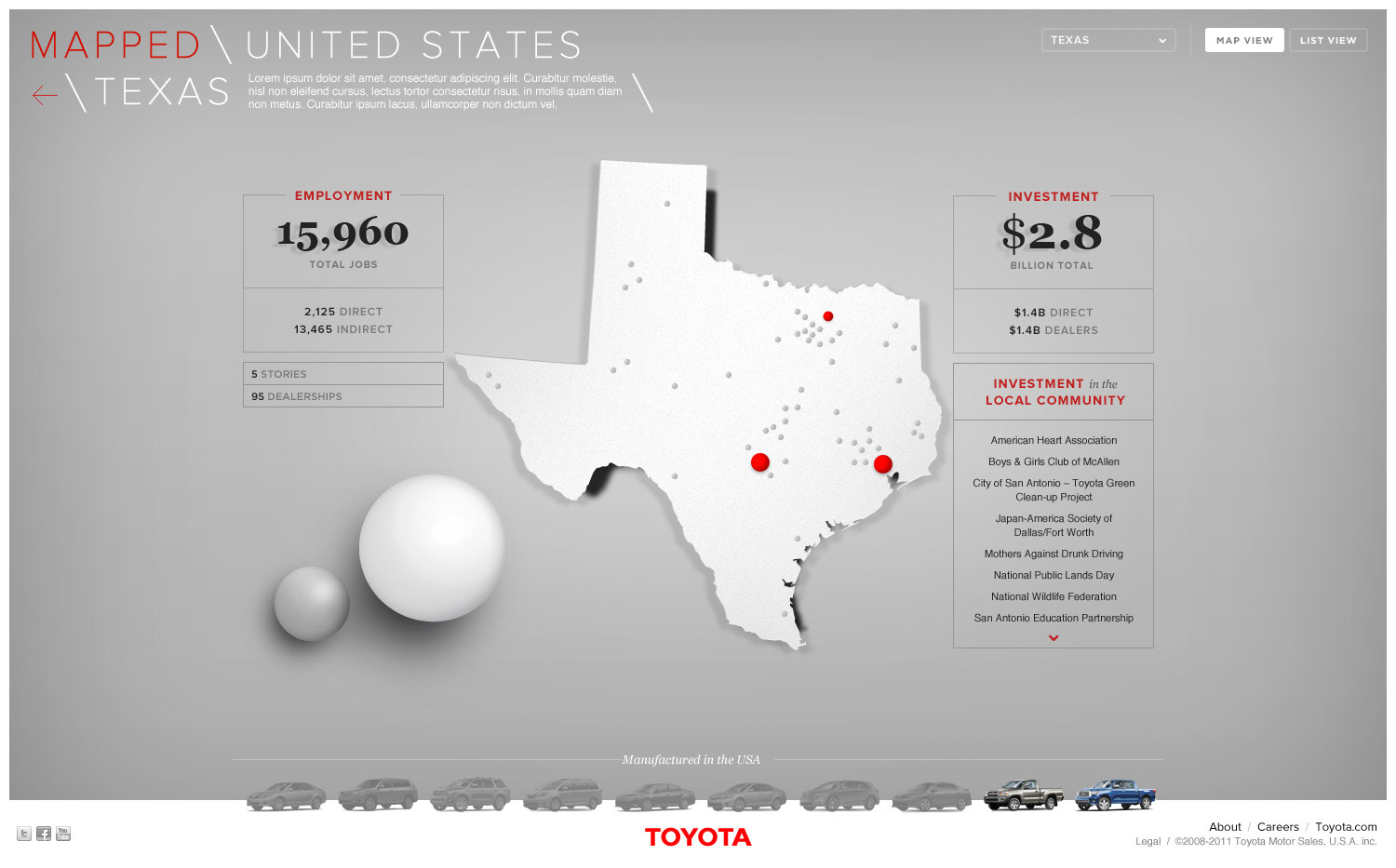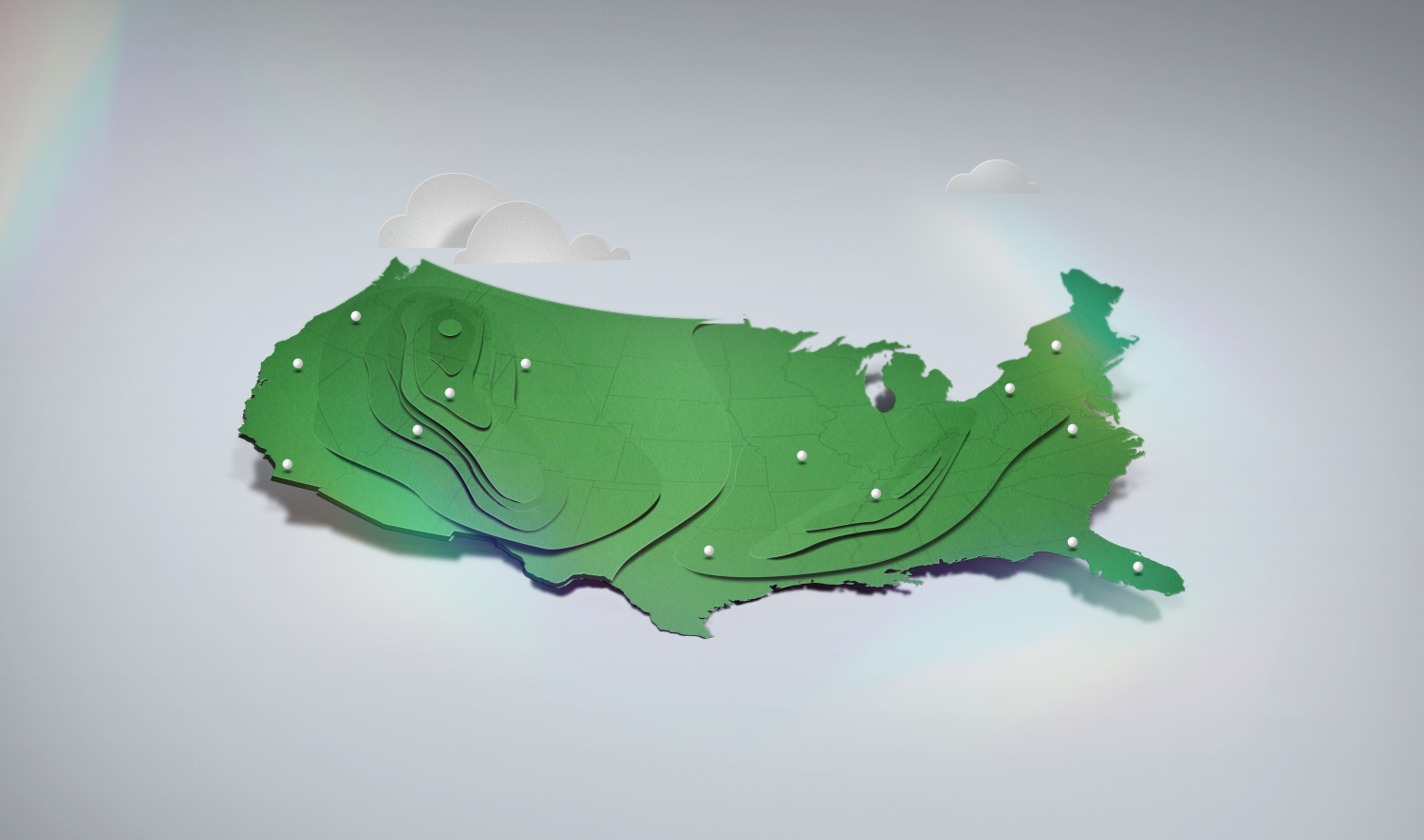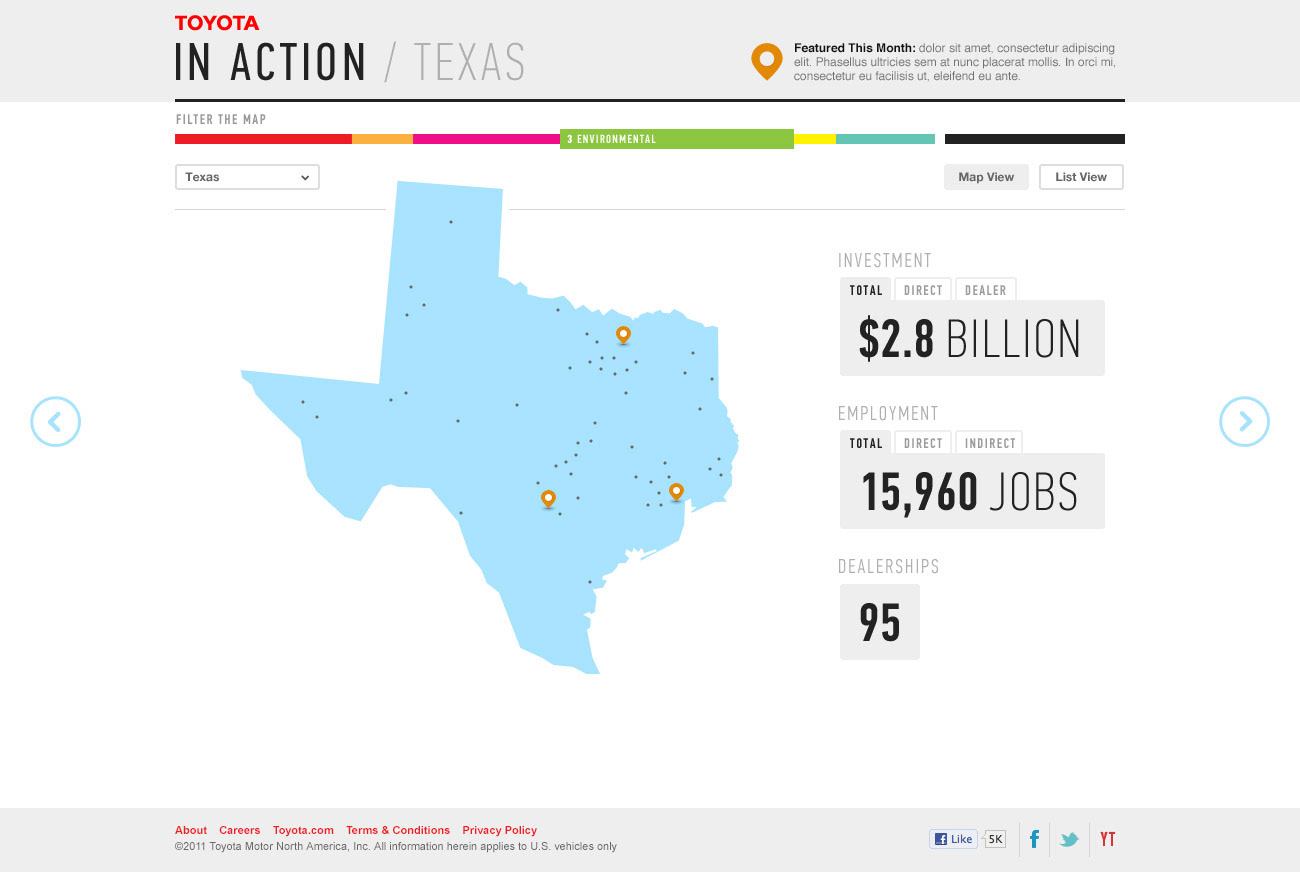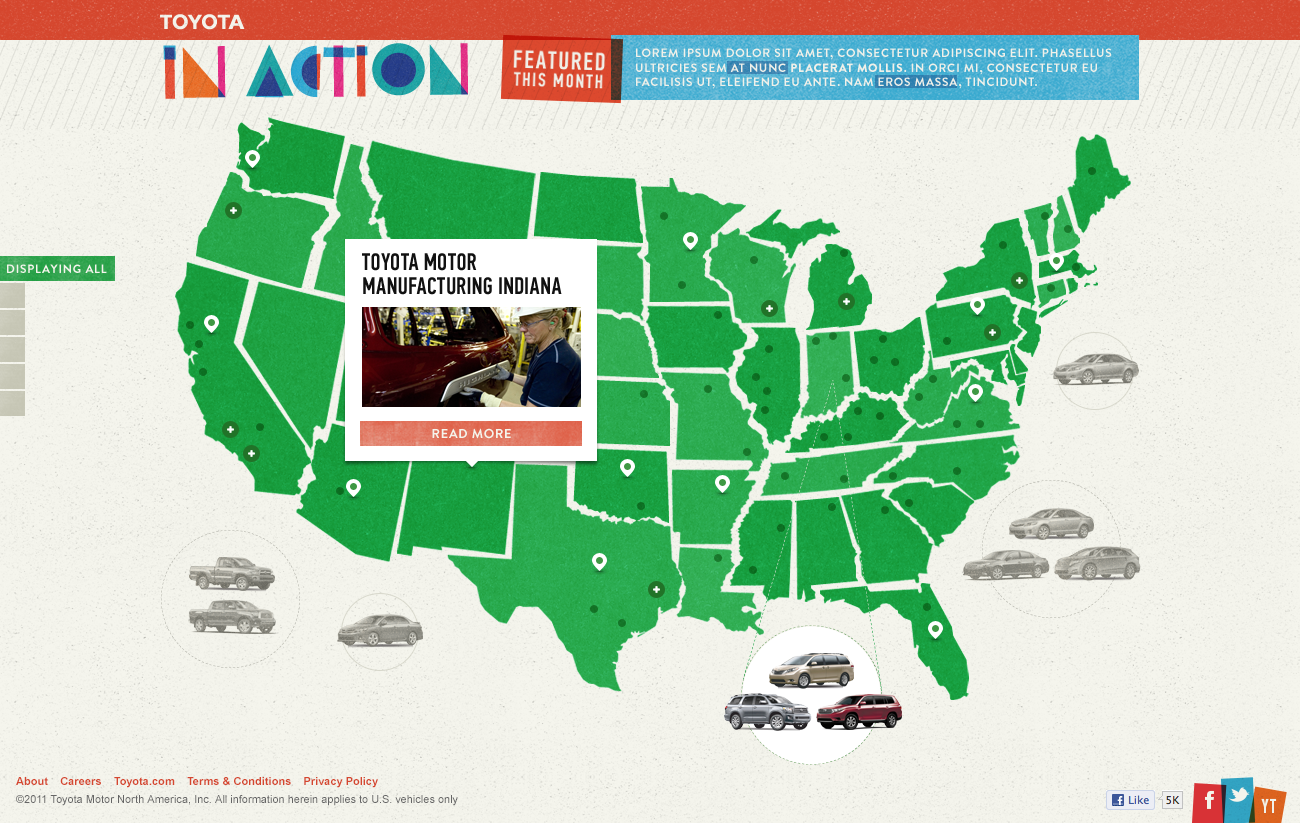 Early Information Architecture. These documents evolved throughout content delivery.