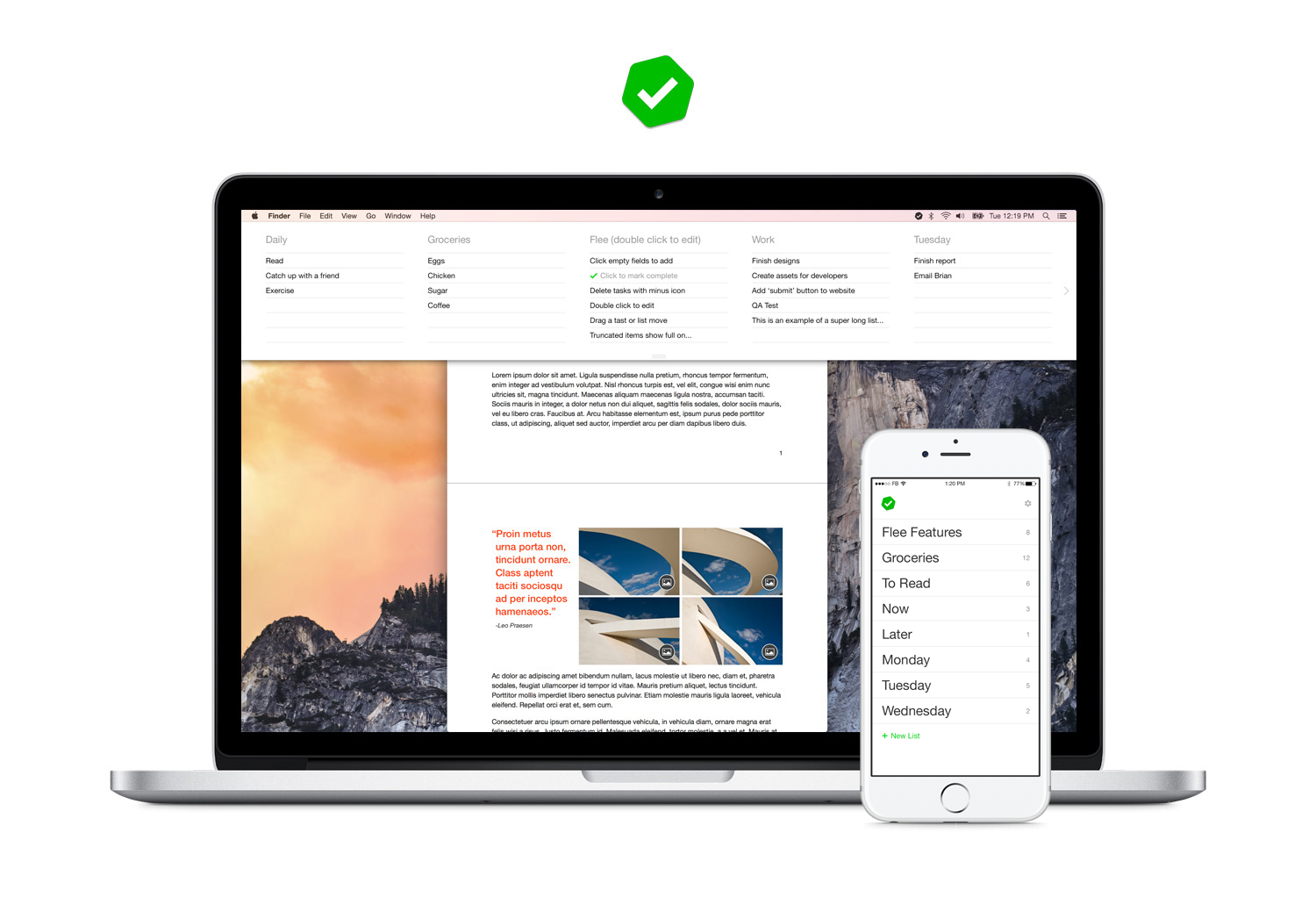 Flee
 is a self-initiated project. Flee is a simple, effective task list app that stays out of your way. It appears by scrolling two fingers down on your trackpad and disappears with a flick of two fingers up.
Flee is incredibly simple in visual design and functionality and for a specific reason. When I'm in "the zone", flipping over to Asana or Trello to see my next task can kill that buzz. Flee allows me to simply swipe and see, swipe and hide.
After creating designs and prototypes, I worked with a developer to build it. People are using it! V1 is currently available on the Mac App store with V2 coming out this spring. An iPhone app (completed) will launch at the same time and offer iCloud syncing.
Roles:

UX/UI Design, Interactive Prototyping, Web Design, Identity Design


Project Date:

2016